Looking beautiful is typically associated with looking youthful. That is, the younger you look, the more you fit the definition of external beauty. 
Aging is an inevitable part of human life but for many, personal interests, increased wisdom and appreciation for a quality life are higher priorities .  But just like a blossoming flower, over time the impacts of personal vices, sun exposure, pollution and perhaps poor health and dietary choices can result in less savory results when we look into the mirror. 
As we age, our skin becomes thinner, drier, and less elastic, which means it is less able to protect itself from further damage. This leads to wrinkles, creases, and lines on the skin. While we cannot pause our age or remain at a more youthful age, we can adopt lifestyles or remedies that would help any of us to appear younger.
The reality of aging is that developing wrinkles or crease lines in certain parts of the body with the most visible part being the face is, for the most part, unavoidable. 
The beauty industry in times past has developed various anti-aging and anti-wrinkle remedies and procedures.  Cosmetically, procedures such as Botulinum Toxin Therapy, Dermabrasion, Microdermabrasion, Chemical Peels, Fractional Laser Skin Resurfacing, Dermal Fillers and Nonablative Skin Rejuvenation have been used to treat or fight the formation of wrinkles.  One of the most popular treatments among these is Botox (Botulinum Toxin Therapy).
Due to its special characteristics, it is safe to say that Botox is the most popular and patronized anti-wrinkle cosmetic procedure today.   Botox has helped millions of both men and women to achieve a younger appearance,  eliminating wrinkles and creases.   Therefore there is absolutely no denying that Botox has been a popular talking point, not just in the media, but within circles of friends too.
Botox is an injectable drug made from botulinum toxin type A. This toxin is produced by the bacterium Clostridium botulinum; a neurotoxic protein that temporarily paralyses muscles when injected.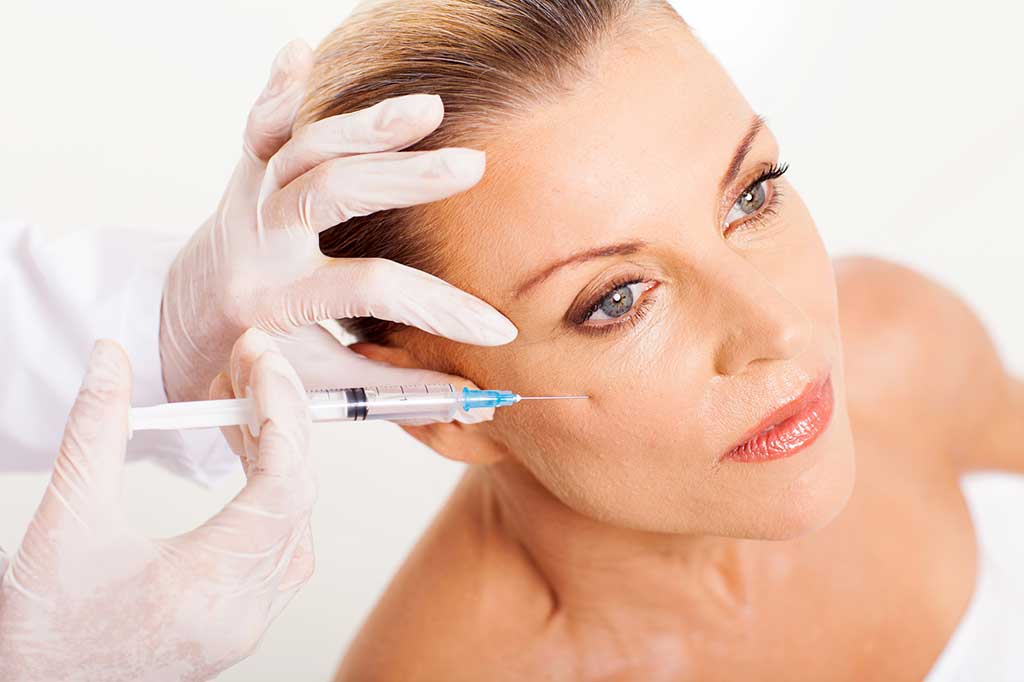 The drug has come a long way since its ability to smooth facial wrinkles was first discovered, by accident. In the 1970s, ophthalmologist Dr Alan B. Scott started studying the toxin as a therapy for people with a medical condition.
Repeated facial expressions, such as smiling, frowning, or squinting, lead to the development of fine lines and wrinkles even at a young age. These lines deepen as one gets older. When Botulinum toxin is injected into a muscle underneath the skin surface, it relaxes the muscle causing the overlying skin to flatten and appear smoother.
What are the side effects of Botox?
With more people seeking the treatment, the most important thing is to arm yourself with is most certainly, all the necessary facts. What is it? How does it work? What are the risks?
The risks of Botox injections are small if treatment is performed correctly by a qualified practitioner. 
After treatment you may have:
a headache and flu-like symptoms for the first 24 hours
bruising, swelling and redness where the needles went in the skin
a frozen look – you might not be able to move the muscles in your face if too much Botox is injected
temporary weakness and droopiness in your face – for example, your eyelids or eyebrows may droop if the Botox moves into these areas
Very rarely, serious problems such as blurred or double vision can happen if the area around the eyes is treated, or breathing difficulties if the neck area is injected.
Nope! The effects of this injection-based treatment will usually last about 3-4 months.   It all depends on factors such as age, metabolism, and activity level.
The temporary nature of Botox makes it safer and more effective as an anti-aging treatment plan, because it gives the practitioner and patient opportunities to monitor health developments and new aesthetic goals. 
The use of Botox for crows' feet, forehead wrinkles or frown lines earlier in life does not necessarily mean that a patient will become dependent on years and years of treatments.  In fact, many men and women are able to rely less on the injections over time.
Is Botox poisonous or unhealthy?
While Botulinum toxin is the same toxin that causes botulism — a life-threatening form of food poisoning,  the small targeted doses of Botox injections used  for cosmetic purposes are considered safe.  The effects vary according to the amount and type of exposure.
There have been few reported cases of Botox mishaps, most of whose victims have underlying health conditions. Rarely, other cases of Botox mishaps come from higher doses of injection at the needed places.
Overall, the risk is minimal, and Botox is considered safe.
You should always go to an expert for Botox injections. You're more likely to experience adverse side effects if your injections aren't prepared according to FDA standards or injected by an inexperienced cosmetologist, or you do not follow instructions when using a DIY kit.
People who are pregnant, breastfeeding, or have a neurological disease should not use Botox. Since Botox doesn't work for all wrinkles, you should consult with a doctor or a licenced professional first.
Where can I buy Botox in the US online?
There are various online stores where you can buy Botox here in the US.  Always check to see if the supplier is licenced. Also check to see if the product or brand is verified by the FDA and sold in the right quantities. 
Best approach: visit a licensed facility to ensure the procedure of Botox injection is expertly handled by a licensed professional or a doctor. 
If you happen to be anywhere around Denver Colorado, do pay us a visit to receive professional treatment with Botox. Schedule a free complimentary consultation today and  begin your journey to look youthful. For a limited time only receive Free Botox with the purchase of Voluma or Juvederm. 
Visit our current Spa Specials page to find cost saving specials that include Botox and other Med Spa Services provided at our Downtown Denver Spa.
Body Massage Wellness Spa has been Denver's leading med spa & therapeutic wellness centre since 1986. Our wide range of health and wellness programs are results-driven and individually tailored for every single one of our clients, both men and women.    So, book a spa day for yourself, and while you're here, learn more about the wide range of services offered.