Clearer Skin in a Flash with AviClear™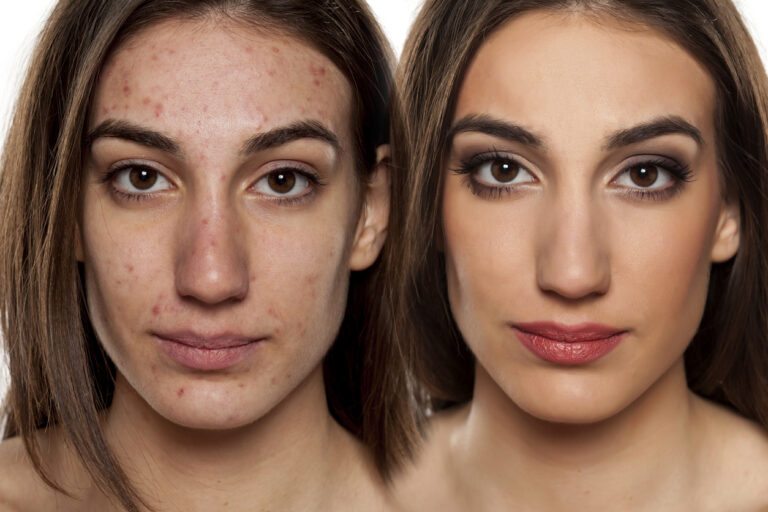 Acne is a common skin condition that affects over 50 million people worldwide. It can be challenging to find a treatment that works, but now there's AviClear™ – the first and only FDA-cleared laser treatment for mild to severe acne. Say goodbye to harmful side effects and welcome clear, healthy skin in just three quick 30-minute treatment sessions.
AviClear targets the source of breakouts by selectively targeting and down-regulating the sebaceous glands that produce sebum, the oily substance on the skin that clogs pores. With its 1726nm wavelength, AviClear provides lasting clearance without significant side effects. And with AviCool™ sapphire skin cooling and sensory controls, patients will experience a safe and comfortable treatment experience.
Why AviClear is Different
Most acne treatments only target other factors that cause acne, but AviClear is different. It's the first and only laser treatment that targets sebum production, providing long-term clearance for mild to severe acne patients. No need for routine or harsh medications – AviClear offers clear skin without the hassle.
The results of AviClear are proven. In clinical studies, 80% of patients saw at least half of their acne clear after 3 treatment sessions. 87% of patients reported being "satisfied" or "very satisfied" after week 12. There were no significant adverse events observed in the clinical trials, and all post-treatment effects were transient and self-resolving.
AviClear is the future of acne treatment, offering quick, safe, and effective results in just three 30-minute treatment sessions. No harmful side effects, no downtime, and safe for all skin types and tones. Say goodbye to breakouts and hello to clearer skin with AviClear™.
Denver's leading med spa & therapeutic wellness center since 1986