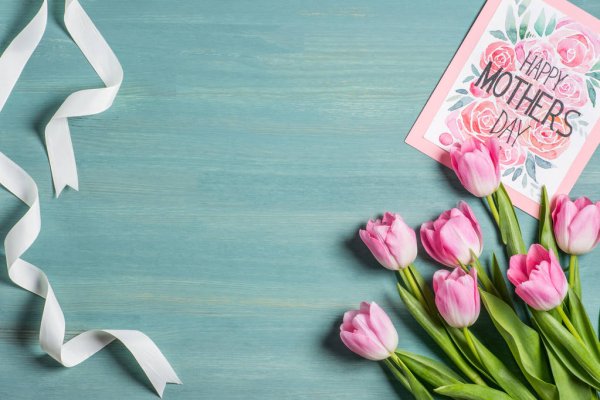 "Motherhood is the biggest gamble in the world.  It is the glorious life force. It's huge and scary — it's an act of infinite optimism" ~ Gilda Radner.
Mother's Day is around the corner and we know how hard it can be to decide on gifts. It is arguably one of the most difficult gifts to decide on. The usual feeling is that it might be too small or under compensating. I mean, imagine how magical it is to be able to pop a human out of your body. Nothing can ever be compensating enough for that effort. 
Apart from birthing humans, moms perform 1001+ other roles. To sum it up, they go over and beyond to at least keep everyone sane. 
Mothers aren't only our biological mothers; they could be grandmas, aunts, stepmoms, mothers-in-law and any woman that has impacted your life in one way or another. Moms, in whatever form they come in are real-life heroes and deserve to be spoilt in every way possible.
Mother's Day is a day specially set aside so that mothers can be shown appreciation for all they do. It is however quite unfortunate to learn that about 40 percent of mothers are not satisfied with the gifts they receive from their loved ones on Mother's Day. This means that out of about 100 people who set out to buy gifts for their mums, 40 of them waste money in purchasing things that aren't valued or appreciated by mothers. 
Purchasing a Mother's Day gift for a mother means honoring them for all they have done. 
Understandably, it is sometimes difficult getting gifts and we all often run out of ideas. Yes, and getting gifts for mothers are no exception. The past year and a half have been very tough for everyone especially for mums and they all need some breath of fresh air. 
In all thoughtfulness, we suggest these gift ideas for your mom heroes. Not only will they put a smile on their faces but be also beneficial to them. 
Follow through and see how we can help you pull a surprise for your mom with a massage gift card and an anti-ageing treatment.
Massage Gift Card
First of all, moms need a break because they work very hard to keep everyone happy. It is only fair to give them something that makes them happy as well. Massage works very well for everyone. 
Generally, the benefits of massage include, relieving anxiety, enhancing sleep and boosting fatigue. No matter the type, the benefits of massage come down to one thing: pressure. "The skin is moved during a moderate pressure massage, which results in a calming and slowing of the nervous system". 
The term massage encompasses a wide array of different types of massage, ranging from Swedish massage (the most common type) to massages that have a more targeted and specific purpose. At our facility, we offer various kinds of massage services such as deep tissue massage, hot stone massage and CBD massage among others. What's best is, you can purchase a gift card /certificate priced at various price ranges and treat your mom to an amazing massage experience.
Anti-ageing treatment 
People with older moms may agree that it is heartbreaking to see your once lively and youthful mom age gradually. From watching them in their prime ages most likely taking care of everyone but themselves to wishing we could turn back the hands of time, moms' lives literally involve no sleep, stress and on-the-go life and this sometimes makes them age overnight. 
Oftentimes, the job of motherhood causes dry and dehydrated skin, which leads to dull, tired skin and wrinkles. While anti-ageing treatments do not in any way halt ageing or reverse the inevitable ageing process, to an extent delays ageing and restore skin damage. 
One of the greatest benefits of taking advantage of anti-ageing treatments is improved self-confidence. When a person looks good, they feel good. Moms need their grooves and on this Mother's Day, make sure to consider it your duty to offer her something that enhances her ever-green beauty. 
Various anti-ageing packages offered by our facility include Botox®, Juvéderm®, Voluma®, PRP (Platelet Rich Plasma)®, RF Skin resurfacing. These treatments have various offerings and skin-renewing capabilities at an amazing price packages you can afford.
Alternatively, you could opt for specially curated Mother's Day special packages that would serve specific needs.
Beyond Mother's Day, you can put your mom on our preferred monthly membership which accommodates customers seeking regular visits with discounted prices. 
Contact us and let us get talking. We look forward to treating your mom at our amazing facility this Mother's Day.