CoolSculpting For Belly In Denver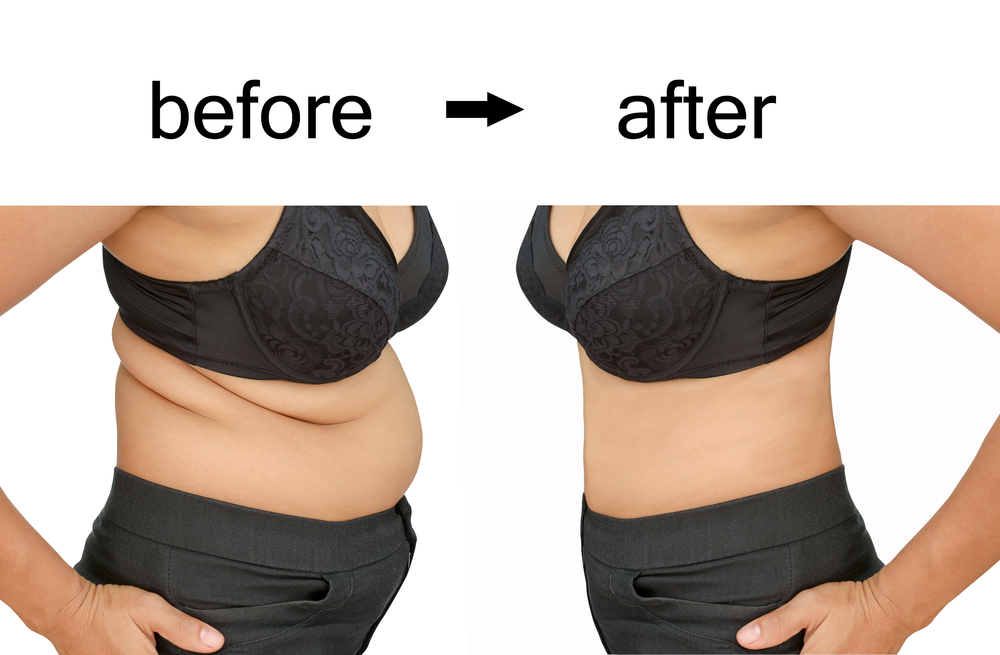 Add a header to begin generating the table of contents
If you are looking for a nonsurgical way to get rid of stubborn belly fat that is not responding to diet and exercise, Body Massage Wellness Med Spa has the perfect solution. We offer CoolSculpting for belly fat reduction that is a painless, non-invasive and simple way to eliminate fat pockets on your abdomen.

As one of the most sought-after body sculpting treatments, CoolSculpting for the belly is a pain-free alternative to abdominal lifting surgery and liposuction. With no downtime or elaborate preparation required, CoolSculpting is a natural choice for permanently removing fat pockets from your abdomen.

As a non-surgical treatment for fat reduction, CoolSculpting does not involve the use of anesthesia, sedation, needles, incisions, or overnight stays. Apart from a cooling sensation, a majority of our patients experience no discomfort or side effects during or after treatment sessions.
Denver's leading med spa & therapeutic wellness center since 1986
How Does CoolSculpting Work?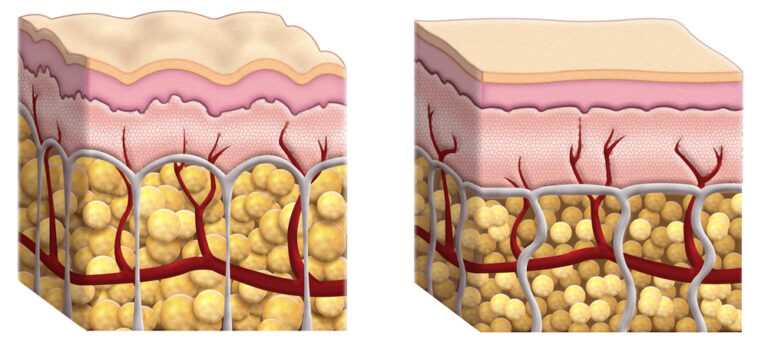 Many people find it very difficult to get rid of belly fat even when they are at ideal body weight. There are multiple reasons behind belly fat accumulation. Higher belly fat is also linked to higher levels of stress hormones called cortisol. The body produces more cortisol during periods of stress that lead to belly fat accumulation that can be difficult to get rid of. A sedentary lifestyle, excess calorie intake, poor muscle mass or toning, and genetics are the other culprits behind excess belly fat.

The main target of CoolSculpting is adipose fat that is a type of storage fat in your body. While everyone is born with a defined amount of adipose fat cells, these cells enlarge or shrink based on how much fat is stored in your body at any given time. Adipose fat is distributed across the body and serves to protect the internal organs and tissues. Excess adipose tissue, particularly in the belly area, is a cause of concern.

The innovative fat reduction technique received FDA approval in 2010 for fat removal in the flanks while in 2012, it was approved to treat belly fat. While belly fat reduction is one of its most common uses, CoolSculpting is now used to treat stubborn fat pockets in multiple body areas. The areas we treat include flanks, inner and outer thighs, double chin, back, arms, chest, under the buttocks, and other areas with visible fat bulges.

Also called cryolipolysis, (where 'cryo' means extreme cold temperatures and 'lipolysis' refers to fat cell breakdown) CoolSculpting freezes fat cells in the areas being treated. The liver then flushes out these frozen and dead fat cells from the body within a few weeks of treatment to achieve a flatter and toned belly. The belly fat loss achieved with CoolSculpting is permanent in nature. Studies report that CoolSculpting eliminates anywhere from 20 to 25 percent of belly fat that helps achieve the contour that you seek.

During the procedure, our certified medical aesthetician will carefully mark the area to be treated. A gel pad is applied to the belly area to protect your skin. The practitioner then places the applicator on the skin that gently pulls up the fat and cools it down. The cold temperature numbs the area and freezes the fat cells. The entire procedure can take anywhere from half an hour to two hours depending on the extent of fat to be removed and the areas being treated.

At our med spa, patient comfort and safety are our top priority. Comfortable seating and caring aestheticians will enrich your experience prior to and during the treatment. You can read, watch television or listen to music while the treatment is being administered.

Recovery time is minimal as compared to liposuction or tummy tuck surgical procedures. Most of our clients are able to resume their normal routine and activities immediately after the procedure.

At Body Massage Wellness Med Spa, our expert aesthetician recommends the precise number of CoolSculpting sessions you need based on the extent of belly fat, your beauty goals, and overall body contour objectives. While you can observe the pleasing results within a few weeks of the treatment, the full results are visible within 3 to 6 months as the body eliminates the frozen fat cells.

CoolSculpting was designed originally for fat reduction in flanks and belly regions. While getting rid of belly fat yields cosmetic results, it can also help reduce the risk of chronic diseases. According to scientific studies, accumulating belly fat is linked to a higher risk of medical conditions including diabetes and cardiovascular disease. Treating your belly fat with CoolSculpting is not only beneficial to your body image and self-confidence, but can be an effective way to protect your health.

Unlike traditional methods of weight loss that shrinks fat cells, CoolSculpting completely removes fat cells in the belly. CoolSculpting treatments get rid of 20 percent of belly fat while many of our clients have experienced a 40 percent reduction in fat. Another benefit of CoolSculpting for belly fat is that it targets only the fat cells and does not damage the skin or surrounding tissues in the abdomen.

Performed by our licensed and highly skilled aesthetician, CoolSculpting results last indefinitely as the eliminated fat cells do not come back. It is recommended to maintain your weight within the ideal range to avoid gaining new fat cells.
Am I a Good Candidate for Coolsculpting For Belly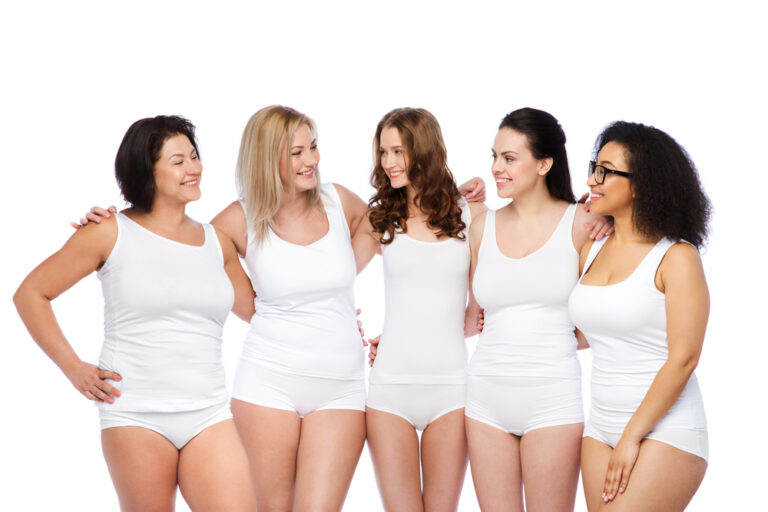 CoolSculpting is an effective solution for healthy men and women looking to get rid of excess fat in the belly area. While it is not a weight-loss method, it is an excellent way to augment your diet and exercise efforts to achieve a natural and pleasing body contour. The procedure may not be suitable for people with very loose skin and certain medical conditions where cold temperatures cause allergic reactions.
While the procedure is safe and suitable for people with different skin types, age groups, and genders, they should ideally achieve their ideal body weight prior to the treatment to maximize results. If you are overweight, you may need to exercise and follow a healthy diet to lose weight before scheduling the belly fat reduction treatment.
At Body Massage Wellness Med Spa, our qualified medical aesthetician will assess your medical history, allergy history, and skin tone to determine if CoolSculpting is the right procedure for eliminating belly fat. In the rare case of your not being a candidate for the procedure, the expert will recommend other, equally effective ways to address belly fat. At our top-rated med spa in Denver, we offer an extensive array of beauty, skin rejuvenation, wellness, and fat reduction treatments administered by trusted, certified experts.
We are rated as the #1 med spa in Denver and surrounding areas for the range of exclusive fat reduction treatments we offer such as:
CoolSculpting Cost For Belly In Denver
| TREATMENT AREA | COST RANGE |
| --- | --- |
| Belly | $2,000 to $4,000 |
| Chin | $1,000 to $3,000 |
| Flanks | $2,000 to $4,000 |
| Thighs | $2,000 to $4,000 |
| Back | $1,500 to $4,000 |
CoolSculpting cost for belly depends on the area being treated. The smaller the area being treated, the lower the treatment cost. The other factor that can influence the cost is the number of CoolSculpting sessions you need and whether you need multiple areas to be treated.

Most patients require two sessions to achieve the desired goal, while some patients need more than two sessions to get the belly and waistline of their dreams. It is also possible that you may need only a single session to get rid of belly bulges. Typically, achieving a flat belly may require multiple sessions of CoolSculpting.

As each person's aesthetic goals are different, scheduling a consultation with our aesthetician, Lauren is the best way to get an overview of the procedure, the expected results, and the cost. The certified expert will listen to your body contour goals and evaluate the problem areas before recommending the precise number of sessions you need.

At our med spa, we are also focused on designing treatments that fit into your budget and achieve pleasing results with a proven return on your investment.

In the expert hands of our practitioner, CoolSculpting helps you permanently get rid of up to 25 percent of your belly fat. Fat reduction is not only great for your body contour but helps cut down on multiple health risks that are linked to excess body fat.

You can also watch out for our exciting offers and discounts on CoolSculpting and other aesthetic and wellness treatments apart from taking advantage of the free, no-obligation initial consultation.

You can also talk to our friendly team members if you are looking to receive discounted services through a preferred monthly membership.
CoolSculpting For Belly near me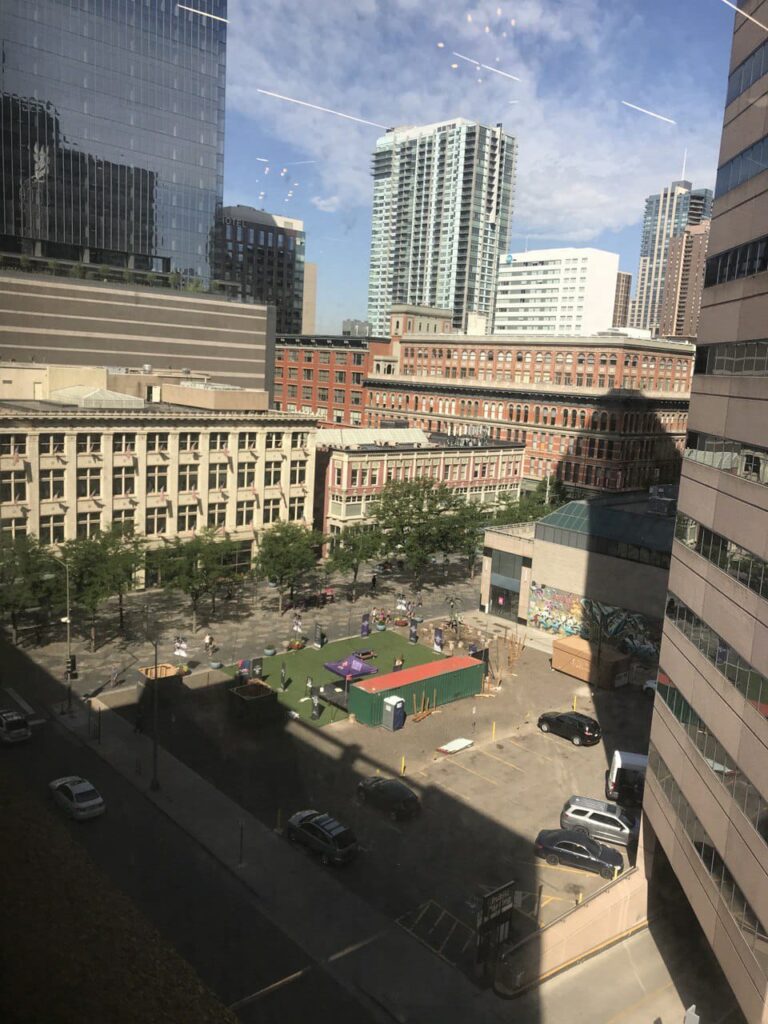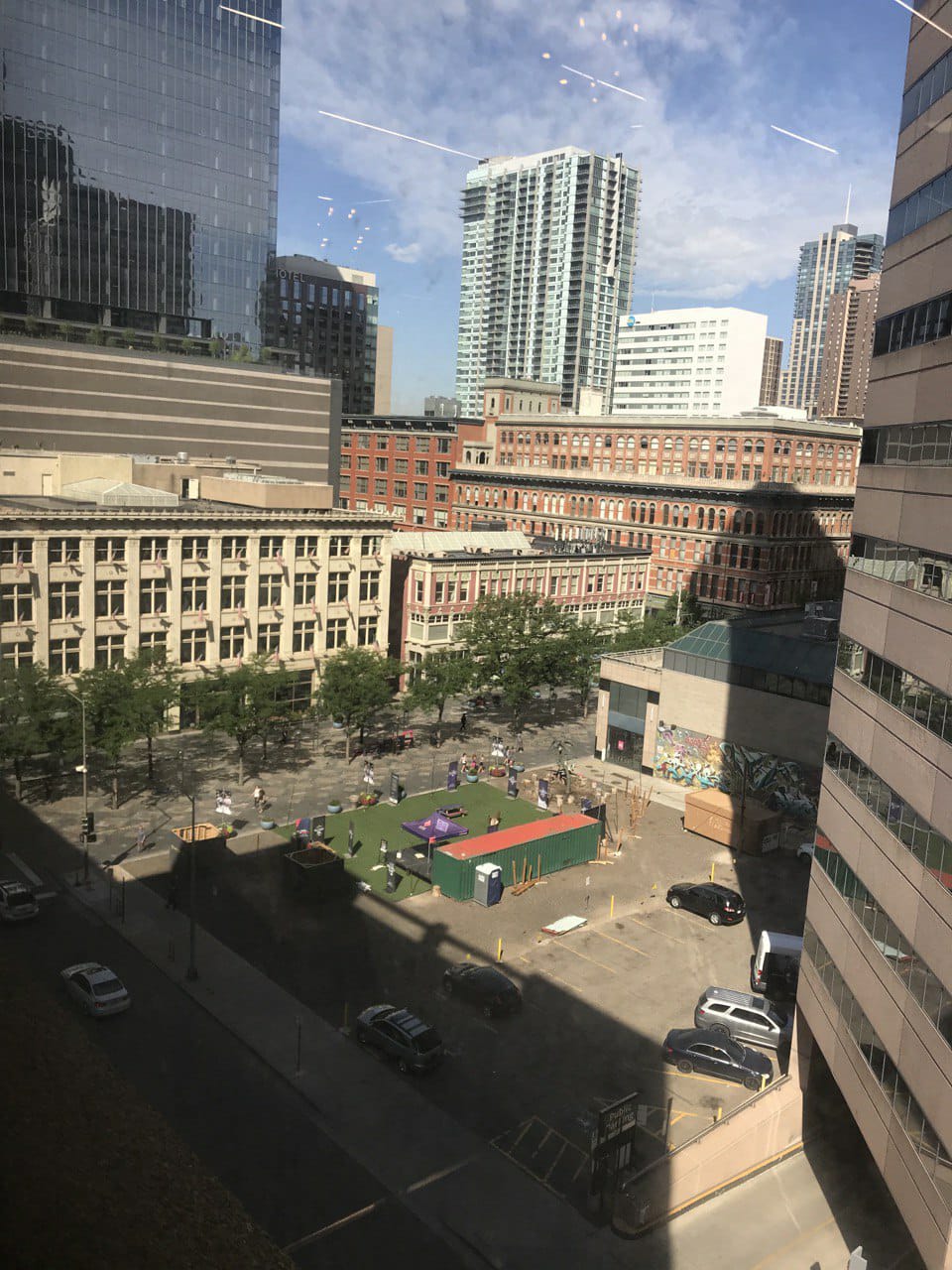 If you are searching for 'CoolSculpting near me' in Denver, Body Massage Wellness Med Spa is the obvious choice. Conveniently located at 1616 Welton near the corner of the 16th Street Mall, our warm and welcoming med spa caters to the beauty and wellness needs of residents in Denver and surrounding areas.

Our med spa has emerged as Denver's leading destination for an extensive range of therapeutic wellness, advanced skincare, massage therapy, and body image services. With over three decades of rich experience we have in designing, delivering, and promoting beauty and personal wellness treatments proven to yield exceptional results, we help our clients look and feel their best.

At Body Massage Wellness Med Spa, CoolSculpting is performed by Lauren, a registered nurse and licensed aesthetician. Besides extensive educational training, Lauren has extensive experience in the field of medical aesthetics and is certified to perform Coolsculpting treatments and other advanced procedures.

With a meticulous approach to CoolSculpting, Lauren evaluates your medical history and the extent of stubborn fat in your belly area thoroughly at the initial consultation session. Taking the time to listen to your aesthetic concerns and goals, she formulates a personalized CoolSculpting treatment plan that gives you a flatter and more toned-looking belly.

She may also recommend cellulite removal, Zerona Verju Lipo Laser, body contour wraps, and other detoxification programs as required to achieve holistic and stunning results.

Lauren will also recommend patients adopt a healthy lifestyle to maximize the results of CoolSculpting. Eating healthy and exercising regularly before and after the treatment gives you optimum results that lasts for a very long time.

A gorgeous ambiance, friendly and caring staff, and a beautiful location combine to enrich your experience right from the moment you walk in for a consult to the treatment and beyond. Our priority is to ensure our CoolSculpting treatment gets rid of the unwanted stubborn fat in your belly painlessly, quickly, and permanently.
Schedule a Belly CoolSculpting Appointment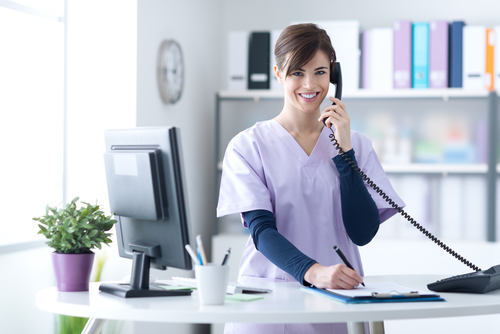 Whether you want to know more about how CoolSculpting for belly works or wish to discuss your aesthetic goals, scheduling a consultation at our med spa is the first step. We offer a free, no-obligation consultation with our licensed medical aesthetician. Also on offer are free parking and a $50 Gift Card that you can use to try out any of our wellness and medical spa services.
While the abdomen is one of the most common areas treated, CoolSculpting is also effective on flanks, back, thighs, below the chin, and under the buttock areas.
We have used CoolSculpting to successfully eliminate fat cells from other areas including bra bulges, arms, and chest.
We are more than happy to help you explore the various areas that we treat with CoolSculpting and would love to answer any questions about the non-invasive fat reduction technique.
You can also talk to our medical aesthetician to know more about laser hair removal, body massage, biofeedback therapy, and nutritional weight loss programs with detoxification.
Located conveniently in the heart of beautiful downtown Denver, CO, Body Massage Wellness Spa offers a wide range of services including therapeutic massages, microderm abrasion, waxing, B12 injections, signature facials such as Fire and Ice facial, RF Skin Resurfacing among others. We are also the leading providers of advanced anti-aging treatments such as Botox® Cosmetic injections, Juvederm® injections, PRP platelet-rich hair restoration, and much more.
Call 303-893-2543 or Use our email form to schedule a FREE personalized consultation.