Transform Your Wellness with IV Therapy Treatments In Denver
Experience a wellness transformation with IV therapy at Body Massage Wellness Medical Spa. IV (intravenous therapy) refers to a therapy that delivers fluid into veins in the body by using an injection with a syringe or via infusion, often referred to as a drip. IV therapy is the fastest way to deliver medications and nutrients to the body. At our medical spa, we have formulated specific IV drips to help with dehydration, combat illness, as well as assist in weight loss and aging.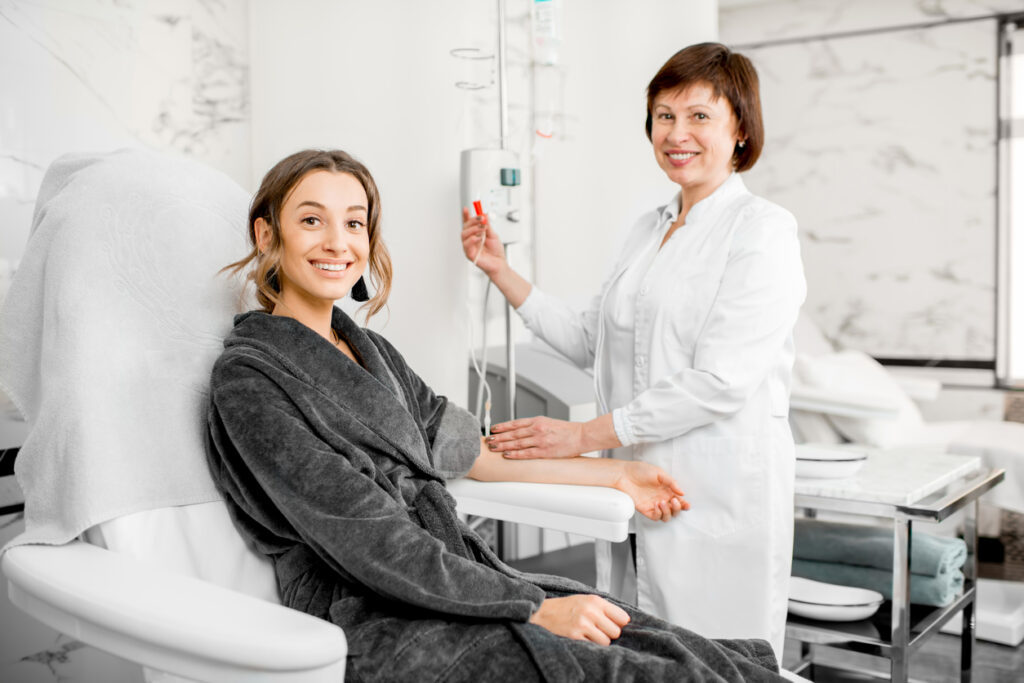 Reasons to try IV therapy:
Increase nutrient absorption

Boost energy

Treat chronic pain

Restore hydration

Enhance immune function

Promote athletic and sports recovery
Our IV Therapy Menu:
Myers Cocktail
Hangover Relief
Super Immune
Athletic Performance
Anti-Aging
Stress and Anxiety Relief
Weight Loss IV
Our Myers' Cocktail is perfect for alleviating chronic symptoms like inflammation, muscle pain, fatigue, and stress. The Hangover Bag detoxifies your body and brings relief from hangovers, altitude sickness, and GI "bugs." Boost your overall immunity with the Immune Booster, great for recovery from the common cold, upper respiratory infection, or the flu.
Enhance your athletic performance with our infusion that flushes out lactic acid, restores hydration, and supports muscle recovery. For the ultimate beauty boost, try our Anti-Aging drip that supports healthy hair, skin, and nails from the inside out. Relieve stress and anxiety with our nutrient-rich IV therapy that helps balance your body and reverse exhaustion.
Jump-start your metabolism with our Weight Loss IV drip, full of vitamins and nutrients that target fat, improve bodily functions, and aid your body's natural processes.
Experience the benefits of IV therapy at Body Massage Wellness Medical Spa and transform your wellness today.
SCHEDULE YOUR COMPLIMENTARY CONSULTATION TODAY!
Denver's leading med spa & therapeutic wellness center since 1986