Couples Massage in Denver
Are you looking to add a special touch to your relationship? Our day spa offers couples massage services that allow you and your partner to relax and enjoy some quality time together. Our massage therapists are experienced and certified in providing a variety of massage techniques, including Swedish massage, deep tissue massage, and aromatherapy. We also offer couples massage packages that include amenities such as champagne and chocolate-covered strawberries.
Couples massage is a great way to bond and reconnect with your significant other. Our massage therapists can help reduce stress and tension and provide an overall feeling of relaxation. Our massage packages are tailored to provide the most luxurious and romantic experience. You will have the opportunity to choose a massage oil that best suits your needs, and our massage therapists will ensure you are comfortable and relaxed throughout your session.
Our day spa is the perfect place for couples looking for a romantic and intimate massage experience. We take pride in providing excellent customer service and creating a relaxing atmosphere for our clients. Our couples massage packages are designed to provide a unique and unforgettable experience for you and your partner. Whether you're looking for a special occasion gift or simply a way to show your appreciation for each other, our couples massage is the perfect choice. Book an appointment today, and let us help you reconnect and enjoy some quality time together.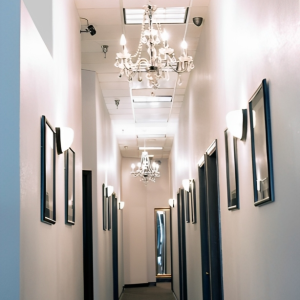 Pamper you and your special person to our Champagne Suite for Two.
Celebrate romance, or friendship with your special person in our Champagne Suite!
Experience a blissful customized relaxation massage with an aromatherapy eye mask and aromatherapy oil, followed by our Pure Fiji oil mini hot-stones.
60 min: $320 | 90 min: $420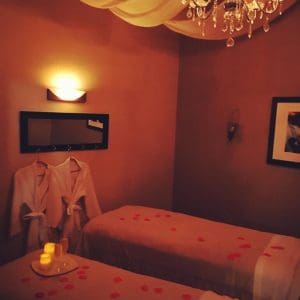 Pamper you and your special person in our Chandelier Suite.
Start celebrating each other with a side-by-side couples massage,
enhanced with our rose quartz infra-red zen pad, lavender aroma
eye mask, aromatherapy hot towels, and organic Pure Fiji scrub and crème.
Enhance your experience with our luxurious Pure Fiji oil and
hot stone Japanese foot treatment!
Enjoy our private romantic lounge after your treatment.
80 min: $440