NovaThreads are used as an Anti-Aging treatment to tighten the skin, restore the V-Shape of the face, and it can even provide a lift to the sagging neck or jawline.  NovaThreads essentially treats problems associated fine lines, sagging skin, loose skin and wrinkles.  There's no surgery or pain and the procedure is short enough to schedule the NovaThreads treatment during lunch time.
Frequently Asked Questions
They are hypodermic needles preloaded with a PDO absorbable suture.
What is a PDO Absorbable Suture
It's a synthetic absorbable surgical suture composed of polydiaxanone (PDO).   PDO sutures are used to perform cardiothoracic surgery (such as open heart surgery).  It's one of the safest materials to be implanted in the body.  Your skin fully absorbs within 4 to 6 months and won't leave you with any scar tissue. 
In medical terms "selective inflammatory response", it is the principle behind alot of aesthetic procedures (such as Fractional Laser, Chemical Peels and MicroNeedling).  Our skin is very good at repairing itself, and by inserting NovaThreads we make it "heal" itself by creating new collagen naturally.  Your skin gently reacts to the inserted threads.
PDO is fully absorbable, but that doesn't mean your skin won't react to it.  During the 4 to 6 months needed to fully absorb the PDO suture, your skin is also repairing itself around it.   It's "controlled healing" happening underneath the skin.  
No Cuts or Incisions. Purely Injections.
The NovaThreads are needles that are preloaded with a PDO thread.  We simply insert the whole needle in the interstitial tissue at the subdermal level, parallel to the surface of the skin, and pull the needle out.  The PDO Thread remains under the skin.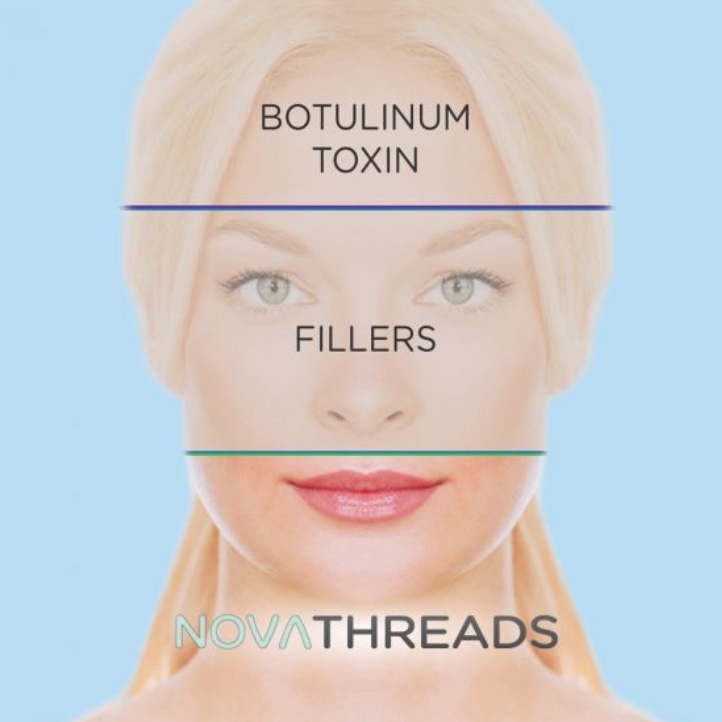 DENVER'S LEADING MED SPA & THERAPEUTIC WELLNESS CENTER SINCE 1986
We provide a wide range of health and wellness programs that are individually tailored and results driven.